Hi!!
Today I will talk about something total different to SharePoint, how these days lot of people are in holidays, it allows me to upgrade some SharePoint servers and patches, but at the same time it allows me to upgrade my laptop. This time I was spending some time trying to update the laptop to W10.
How some of the updates are controlled by domain policy rules, I had to force the updated, so I will explain my steps and hopefully will help some people, here we go!
Firstly, check and install all posible updates from W8
Secondly, clean the following folder: C:WindowsSoftwareDistributionDownload
Thirdly, press Windows+R and execute the following command: wuauclt.exe /updatenow
If any of these solutions triggers the W10 upgrade, try the following (it worked for me and for a colleague 🙂 ). Go to the Windows registry (remember REGEDIT), and go to:
Local Machine/ Software/  Microsoft/ Windows/ CurrentVersion/ WindowsUpdate/ OSUpgrade and inside this folder créate a new DWord32 Bits entry with the name: AllowOSUpgrade and with the value 1. After that check the Windows Update in control panel and if everthing is correct, you will be able to start downloading W10 🙂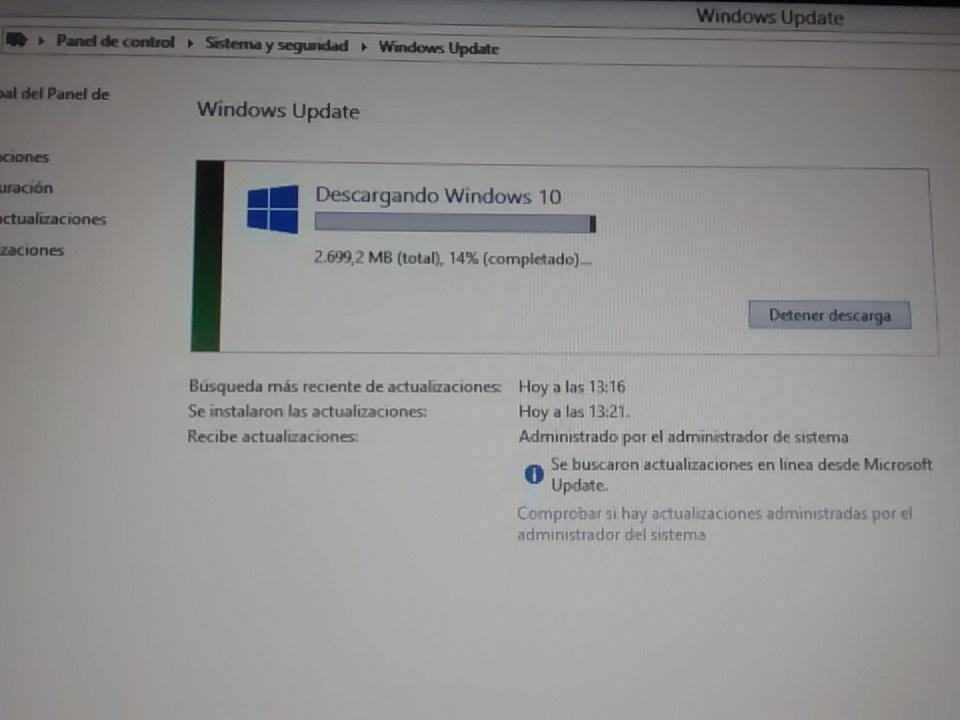 Good luck!